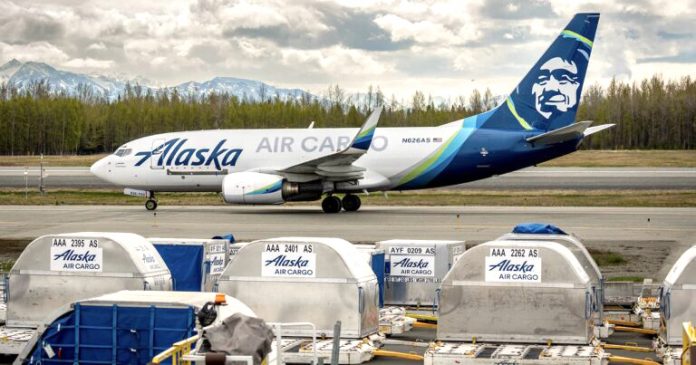 Alaska Air Cargo is increasing the number of cities with year-round nonstop service to Anchorage (ANC) by adding routes to Chicago (ORD) and Las Vegas (LAS), and expanding service to Phoenix (PHX) and Maui (OGG) from seasonal to year-round. Denver (DEN), Minneapolis (MSP) and San Francisco (SFO) will get summer-season nonstop routes. With 11 destinations, this gives the airline more nonstop flights between Anchorage and cities across the country than any other carrier. 
"Alaska Air Cargo fills the bellies of planes with seafood for customers who send fish directly to cities like Chicago," says Shannon Stevens, Alaska Air Cargo sales manager for the state of Alaska. Stevens continued, "Our network of more than 100 destinations, makes expediting fresh Alaskan seafood to markets across North America a seamless experience."
The new nonstop flights from San Francisco will also bring fresh California produce to Alaskan customers. "There's a high demand for fresh berries and greens, additionally these routes will carry fresh Alaskan seafood back to California." said Stevens. The flights will be on Boeing 737 aircraft, which carries about 5,000 pounds of cargo apiece. Flights are available through our call center. Please check schedules for exact departure and arrival times.