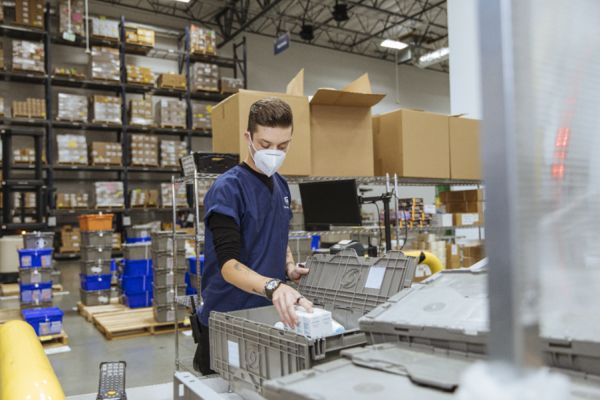 UPS Healthcare has will open its first dedicated healthcare logistics facility in Giessen, north of Frankfurt Germany in 2023. It will offer access to the fast-growing European healthcare markets, supporting pharmaceutical, medical device and biologics producers needing time-critical and temperature sensitive logistics for their products.
President of UPS Healthcare, Wes Wheeler, said: "This new facility will serve some of the fastest-growing healthcare markets in the world. By opening our first facility in Germany, we're investing in our customers, whose latest pharmaceutical, biotech and medical device products require an end-to-end range of quality specialist storage and handling services."
In 2021, UPS Healthcare invested in over 36,000sq m (387,500sq ft) of cold chain storage and freezer capacity globally, including dedicated and upgraded healthcare facilities in Poland, the Czech Republic, the Netherlands and Italy, adding to the existing 1 million sq m (10.76 million sq ft)of dedicated healthcare warehousing across 134 strategically located GDP/GMP compliant facilities in 30 countries.
The 24,680sq m (265,650sq ft) GMP and GDP compliant space in Giessen will house over 30,000 pallet positions at 2C to 8C, 15C to 25C and down to -20C degrees.
It is close to UPS's European air hub at Cologne Bonn Airport and UPS Healthcare's European hub in Roermond, giving domestic and global transit times, helping to increase production windows and offering next-day delivery to 80% of Europe as well as access to major ports including Rotterdam, Antwerp and Amsterdam. The facility will also support hospital anbd pharmacy distribution across Germany.
This new facility is a part of UPS Healthcare's continued investment in Germany, where it recently launched UPS Premier, a service that can prioritize and track critical shipments to three metres anywhere in UPS's global network.