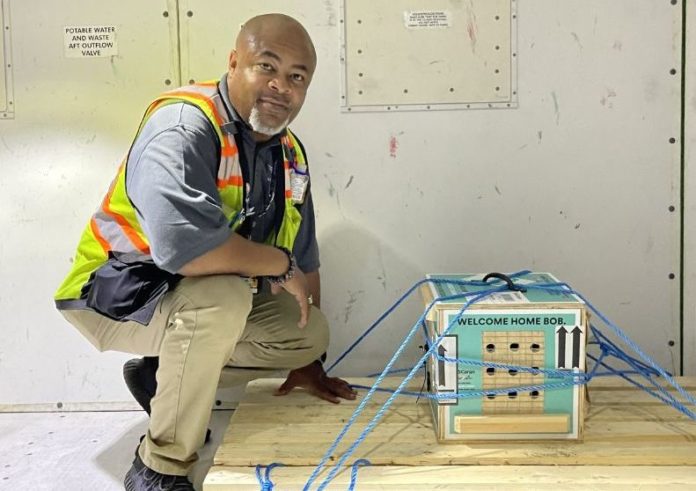 IAG Cargo, oner of British Airways, Iberia and Aer Lingus among other carriers, has transported a racing pigeon Bob back home after he took an unscheduled 4,000-mile detour to America.
In June, Bob took off from Guernsey for what should have been a ten-hour flight home to Gateshead in North-east England but somehow found himself stranded in Alabama after taking a wrong turn. Clearly, his onboard navigation system is not up to british Airways standards.
Luckily for Bob, and his owner Alan Todd, the Monroe County Alabama Animal Shelter took Bob in and were able to identify who the pigeon belonged to via his microchip.
IAG Cargo and British Airways have worked together to reunite Alan and Bob – and have flown them both back home to the UK.
Bob's owner commented: "I am delighted to be able to have Bob back with me in Gateshead and that wouldn't have been possible without the help of IAG Cargo. The cargo staff haven been supportive throughout and have guided me through the process on how they will bring Bob back home."
In terms of what is next for the star pigeon, Bob was unavailable for comment but according to owner Alan… "He will be treated like royalty. I will give him a nice hot bath and make sure he has his favorite seed in."