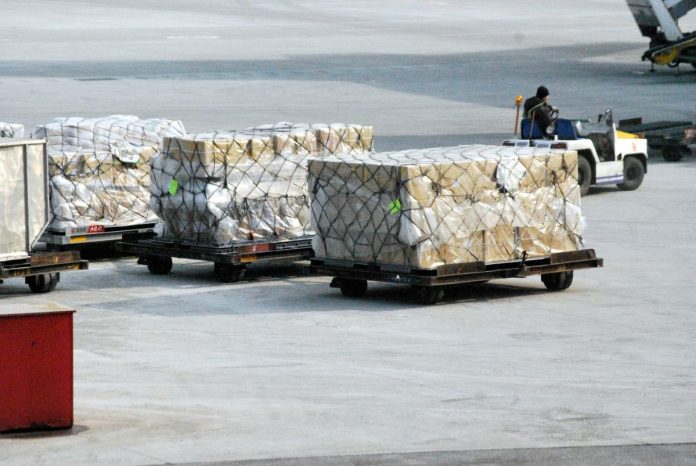 The war in Ukraine, resulting sanctions and lockdowns in China muted growth of general air cargo volumes and capacity in March, causing a sudden interruption to the recovery trend of recent months said analyst CLIVE Data Services.
Weekly data for March, and up to 3 April 2022, shows volumes compared to the pre-Covid level in 2019 fell 6.5% last month and were 4.5% lower than March 2021. Similarly, general air cargo capacity stood at -14% versus March 2019 and at -4% compared to the same month a year ago. This was exacerbated by the closure of Russian airspace and the immediate cancellation of some airline capacity, which led to a rapid 20% fall in Europe-NE Asia capacity.
CLIVE's 'dynamic load factor' – which considers both the volume and weight of cargo flown and capacity available to produce a true indicator of airline performance – was largely unchanged month-over-month at 66%. This was the same level seen in the same month of 2019, but 6% points lower than March 2021 after record load factor levels in the opening weeks of last year.
Overall airfreight rates remained at similar high levels to February, averaging +141% compared to March 2019 and +27% higher than March 2021. CLIVE also identified a rise in the amount of airline cargo capacity being placed on the short-term spot rate market. Spot rates and spot share continued to rise on the Europe to Japan trade lane, for example, with spot rates from Japan to Europe climbing in the last week of the month to around €5.00 per kg, nearly 50% higher than in the weeks preceding the Ukraine war.
Niall van de Wouw, chief airfreight officer at CLIVE's parent company, Xeneta, said: "In overall air cargo market terms, March was a step back from the trend we saw late last year and earlier this year. We have been reminded of how the limited control the general airfreight market has over its own destiny and how it is impacted by passenger traffic trends, disruption in the oceanfreight market, and geopolitical events."
At 83%, the North Atlantic dynamic load factor from Europe to North America in March was 5% points lower than in March 2021, when it reached record levels of close to 90%, despite a 40% increase in capacity on this trade lane. The only marginal decrease in load was mainly caused by the 25% increase in volumes from Europe to North America compared to the same weeks last year. The continually declining schedule reliability of shipping had prompted shippers resort to airfreight.