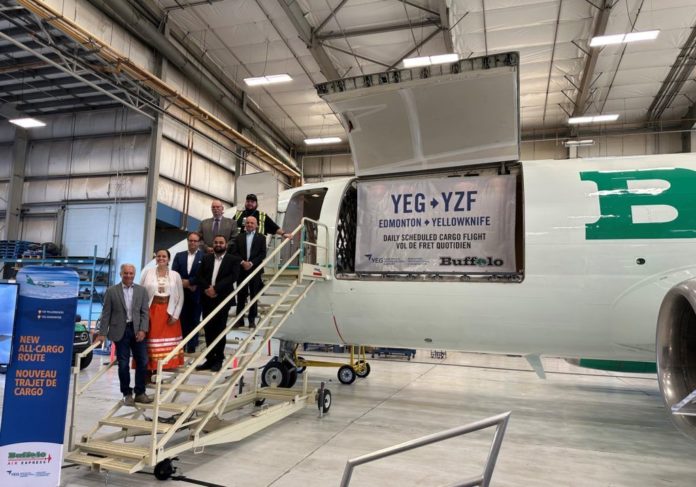 Northern Canada carrier Buffalo Airways has launched a freighter route between Edmonton and Yellowknife with a Boeing 737-300SF Special Freighter. It will operate Monday through Friday, and is expected to carry critical goods such as pharmaceuticals and healthcare, food and beverage, time-sensitive automotive and other manufactured parts and retail.
Up to now essential goods were trucked to Hay River, 500 miles north of Edmonton on the opposite side of Great Slave Lake to Yellowknife, before being flown to destination but that system has reached maximum capacity, both in terms of available space and time efficiency.
Buffalo Airways general manager, Mikey McBryan, said: "I have spent the last two years preparing for the arrival of this aircraft, and I can't wait to witness the remarkable impact it will have on our operations."
President and chief executive of Edmonton International Airport, Myron Keehn, commented: "This dedicated freighter service improves connectivity between regions and will have a strong positive impact to the residents in Northern Canada, providing access to affordable essential goods by improving the supply chain to and from Northern communities."
Buffalo Airways was founded in 1970 by Joe McBryan to deliver essential air services to the remote north of Canada.