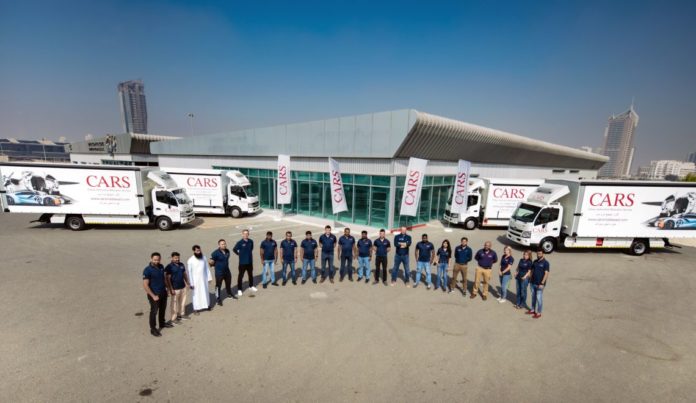 California-based specialist operator Global Critical Logistics (GCL) has acquired Classic Automotive Relocation Services (CARS) in the UK which ships historic, rare and prestigious vehicles.
GCL said CARS' extensive coverage of the US, European, and Middle Eastern markets would solidify its position as a global specialist forwarder in the sector and complement its existing brand, Cosdel International Transportation.
CARS will continue to operate under its own business name as a member of the GCL group of companies.
GCL president and chief executive, Paul J. Martins, said: "This acquisition extends the GCL group's service offering and proven operational capabilities across key strategic growth markets, both in terms of customer industries and geographic presence.
"CARS offers highly bespoke, tailored services and their global team has an incredible passion to always exceed their customer's expectations. All companies of the GCL group share these core values, and we are very excited as this addition will further drive meaningful value for both customers and shareholders."
Founded in 1989, CARS has offices in the US, UK, Middle East, Netherlands, and Japan along with a network of specialist storage facilities, offering services such as Carnet de Passages, registration and testing.
CARS co-founder and managing director, Jeremy Barker added: "By joining the GCL group, we gain access to additional resources that will turbo charge our service offerings to better serve our existing customers and to reach more customers across the globe."
"We are thrilled to be part of a major logistics group whose operational ethos and end-market focus so closely matches our business culture."
GCL has been making a number of strategic moves to bolster its worldwide capabilities serving the live events, fine art, classic and high-value automobiles, film, television, broadcast, sports and motor sports industries. In late 2021, it acquired Dynamic International Freight Services to enhance its global film and TV offering, and in 2022, added Spain-based forwarder Asesores de Flete, serving the Spanish-speaking live event and sports industry.
It also formed a strategic partnership with SAL Saudi Logistics Services and opened new offices in Singapore and Miami.