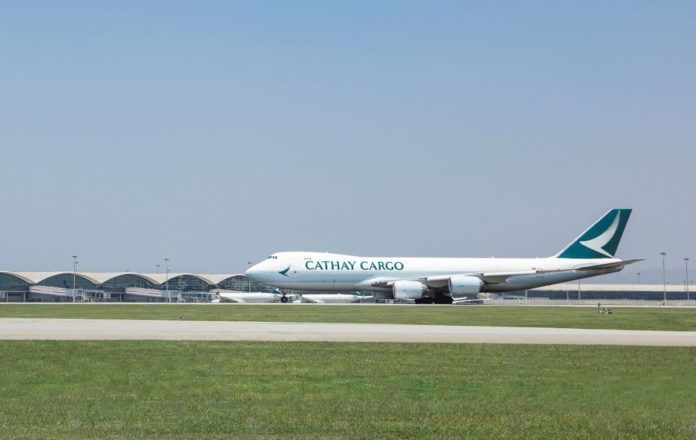 Cathay Cargo says it has handled the first sea-air shipment under the IATA ONE Record data milestones, with cargo acceptance logged outside the origin airport's cargo terminal.
The carrier worked with the International Air Transport Association and the Airport Authority Hong Kong on a pilot scheme to offer ONE Record data protocols for Yusen Logistics intermodal export shipments accepted at the Hong Kong International Airport Logistics Park in Dongguan in the Greater Bay Area and destined for Bangkok, Manila and Tokyo.
IATA's ONE Record initiative aims for end-to-end transparency, logging progress as consignments pass through multiple links in the chain from shipper to agent, airline, warehouse and statutory authorities such as customs. They follow IATA's protocols for APIs – the interface that enables users to connect to the system, and share data in a secure way.
Cathay director cargo Tom Owen, said: ""This pilot showed ONE Record's flexibility, and being able to accept cargo from an upstream cargo terminal and then log its transit by boat was a world first."
Following acceptance in ONE Record, the system generated data notices when the bonded shipments were unloaded for export at HKIA. From there, the shipments triggered the normal ONE Record shipment milestones as they completed their journey to collection by the eventual consignees.
Yusen was able to follow progress by logging into its account in the EzyCargo digital cargo-management system, using an interface designed by Global Logistics System HK Co Ltd, which has pioneered development of IATA ONE Record technologies and led the technical and system readiness work for the pilot.