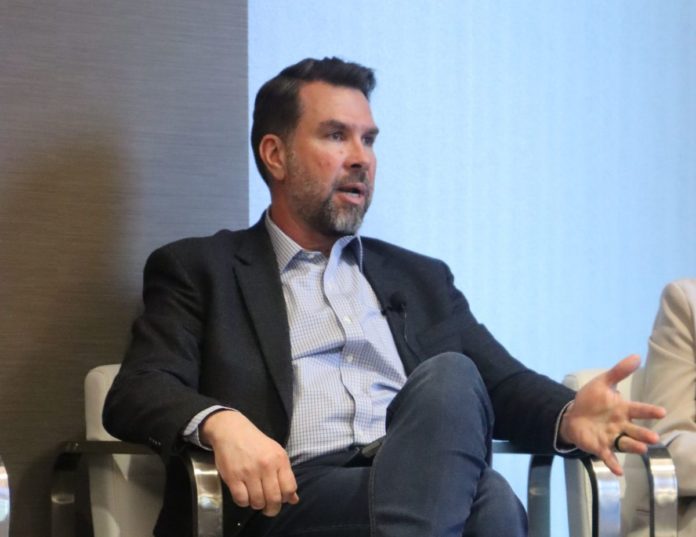 Forwarders should prepare for new sustainability reporting regulations by using digital solutions, said Lionel van der Walt, chief growth officer of intelligent freight operating system Raft.
He told delegates to the Airforwarders Association's (AfA) AirCargo Conference in Nashville, on 13 February that they needed to focus on finding an emissions reporting method to suit their business and that of their customers as soon as possible.
"The rapidly changing legislation landscape, coupled with growing demands from shippers and consumers across the globe, means that companies of all sizes in the supply chain must focus on sustainability, and it is the responsible thing to do," said van der Walt.
The European Commission, for example, started the Corporate Sustainability Reporting Directive (CSRD) initiative on the 21 April 2021. Companies that fall into scope have to apply the rules for the first time in the 2024 financial year, for reports published in 2025. This will be of a significant impact for shippers who will, in turn, require more detailed emissions data from their forwarders.
Raft can automate operational painpoints, including emissions reporting, said van der Walt.
Van der Walt was joined by Jennifer Frigger-Latham, AfA board member and vice-president sales and marketing, and owner, EMO Trans, which has partnered with Raft for its emissions reporting compliance, who said: "As this conversation becomes an endemic part of what it is to manage supply chains, I am equally excited on the private sector side to be partnering with Raft to offer our customers these essential calculations."
At the same event, Sasha Goodman, chief administrative officer at entertainment logistics company Rock-it Global received the AfA Jim Foster Lifetime Achievement Award.
It recognizes her career in air cargo as well as her 12 years of service on the AfA board of directors, and her championing of women in air cargo.
She is an advocate for gender diversity in the air cargo industry and chaired a panel at the AirCargo event, focused on supporting the professional development of women in company structures.