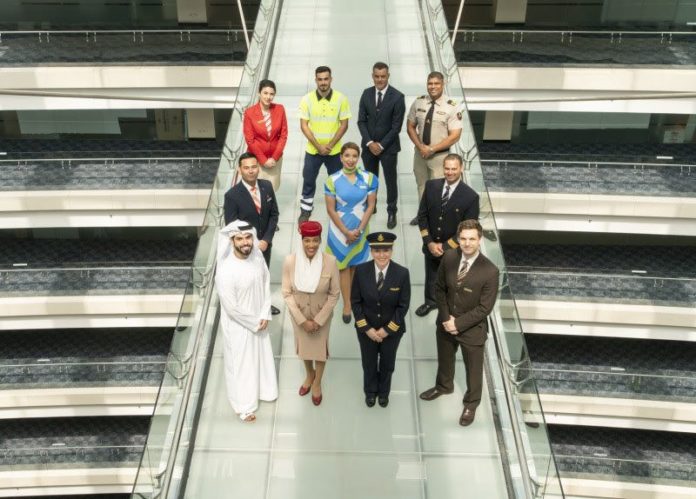 The Emirates Group is laying the groundwork for its next big growth phase with a mammoth drive to recruit the best minds and talent globally across 180 unique roles. The Group is looking to cherry-pick cabin crew, pilots, engineers, IT professionals and customer service agents at both Emirates and dnata.
Despite tough labour market conditions globally, the Emirates Group ended its financial year on 31 March with more than 102,000 employees, after having welcomed 17,160 people in various roles throughout the year.
Oliver Grohmann, Senior Vice President Human Resources at the Emirates Group said: "The Emirates Group has built an extraordinary reputation as an employer of choice and as a trailblazing force in aviation. People aspire to be part of the Group's growth story and its ambitions as well as work and live in Dubai, one of the world's safest, most cosmopolitan and dynamic cities. In the last financial year, we received around 2.7 million applications globally for roles across the organisation. We are using the latest technologies, such as digital assessments, artificial intelligence and other top-notch recruitment systems to shortlist, select and respond to candidates in the most efficient and effective ways. Our focus is on recruiting the best talent, the brightest minds, and those most fit for the various roles that will support and drive our future growth and expansion."
The fresh callout for cabin crew and pilots comes at one of the most exciting times in Emirates' history – a year of record financial results and profit share, projected growth, network expansion, delivery of the new fleet of Airbus A350s and Boeing 777-Xs starting in 2024, a buoyant travel market and an optimistic outlook overall.