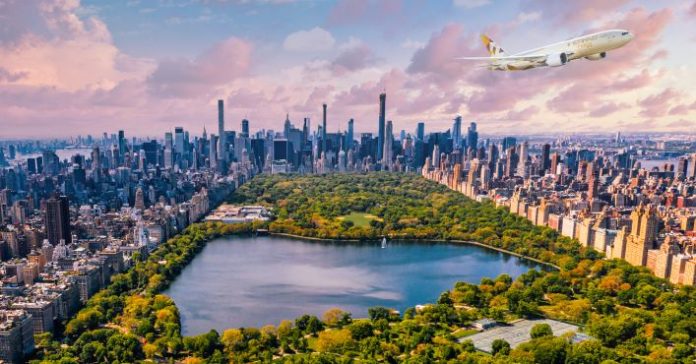 Etihad Cargo is reinforcing its commitment to the US market with the introduction of an additional three weekly flights to JFK starting April 24, 2023. The additional flights will bring Etihad Cargo's total cargo capacity to over 600 tons out of the US per week.
The flights will be operated with both Airbus A350 and Boeing 787-9 Dreamliner aircraft, two of the most efficient in the world, with significantly less fuel burn and CO2 emissions than previous-generation twin aisle aircraft.
"The introduction of double-daily direct flights from our Abu Dhabi hub to New York comes in response to increased demand from customers, and Etihad Cargo will continue to explore opportunities to expand its global network and introduce the required capacity," said Martin Drew, Senior Vice President Global Sales & Cargo, Etihad Aviation Group. "The addition of more flights per day to New York combined with Etihad Cargo's services to other key US destinations and comprehensive road feeder service network will enable Etihad Cargo to fully support its customers in the transportation of their cargo to online and offline locations throughout this key market."
Etihad Cargo currently operates 11 flights per week to JFK, which will increase to 14 weekly flights on April 24, 2023, and daily flights to Chicago's ORD and Washington, DC's IAD. Etihad Cargo also operates two dedicated B 777 freighter flights per week to Chicago via Amsterdam, supported by an offline network.