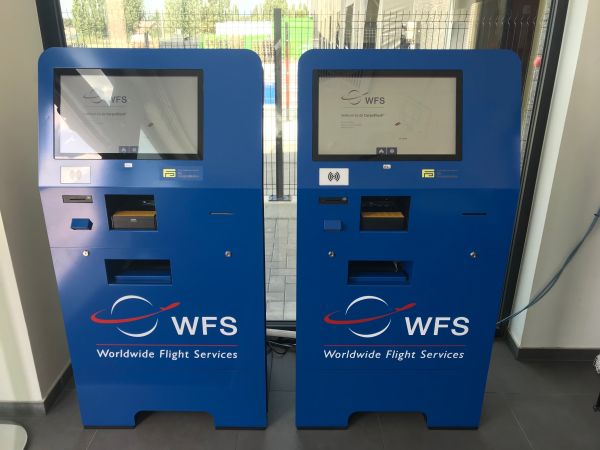 Worldwide Flight Services (WFS) has introduced its CargoKiosk' technology to process trucks and drivers making cargo deliveries and collections at London Heathrow airport.
Drivers arriving on-site no longer have to go to the station reception desk for paperwork to be checked manually before they are assigned a loading bay but instead the vehicle and cargo authorisation process is completed electronically prior to the truck arriving. The driver simply has to enter their ID and follow the touchscreen prompts on the kiosk to conduct the full acceptance and delivery process. When a suitable door becomes available, they receive an SMS or app notification and begin loading or unloading their cargo.
WFS first introduced the CargoKiosk technology in Brussels in 2019 and in Amsterdam this summer. Following next month's launch at Heathrow, 2022 will see the
digital process introduced at other major cargo stations, including Paris-CDG, Liege, Barcelona, Madrid, Milan and Frankfurt. WFS is also developing similar concepts for its operations at New York JFK and in South Africa.
WFS executive vice president, EMEAA, John Batten, said;
"Given the severe shortage of truck drivers internationally, our customers value all initiatives which save their drivers time and improve their productivity. Using CargoKiosk, we can support this by removing the need to wait at the reception counter on arrival."