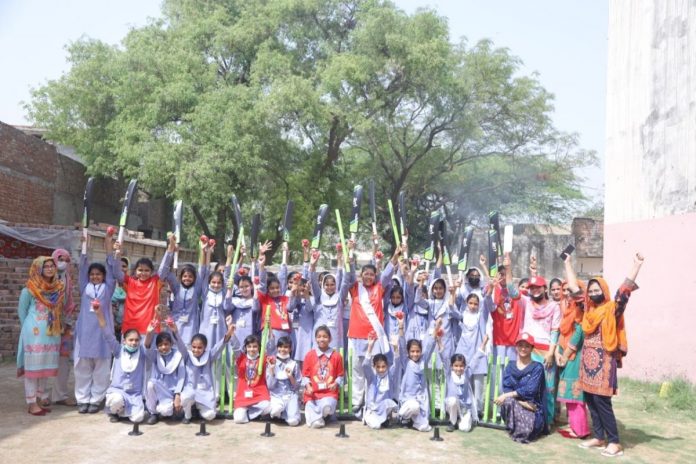 Virgin Atlantic Cargo and forwarder Woodland Group are helping the Bat For A Chance charity bring the game of cricket to girls across Pakistan. Together with construction equipment manufacturer, Energy, it has gone into partnership with FemGames, a female empowerment initiative that is currently implementing an ambitious five-year plan to bring 'empowerment' through sport to a hundred girls' schools across Pakistan.
Using cricket as a launchpad, FemGames hopes to eventually add other sports, including football and tennis, to upskill the next generation of Pakistani women with valuable life skills, through quality sports and life coaching, to complement the work of the schools in education.
FemGames is the brain-child of Ebba Qureshi, a recently appointed BFAC trustee and the wife of former Pakistan all-rounder Azhar Mahmood.
Virgin Atlantic Cargo transported a donation of cricket equipment to Lahore for Roshan Sitara Primary School.
Energy has sponsored the purchase of kit to be donated to projects in Barbados, Sri Lanka and India, as well as Pakistan.
Managing director of Virgin Atlantic Cargo, Phil Wardlaw, said: "It is an honour to bring our expertise in transporting cargo to such a worthy project, and we're grateful for the support of our freight forwarding partner, Woodland Group, in supporting this shipment.
"At Virgin Atlantic, our purpose is to empower everyone to take on the world and use our business as a force for good, through our communities, our people, and our partners. Partnering with Bat For A Chance means Virgin Atlantic Cargo can bring a real opportunity for children to participate in this wonderful sport and experience the joy of cricket, in both Pakistan and across the world."