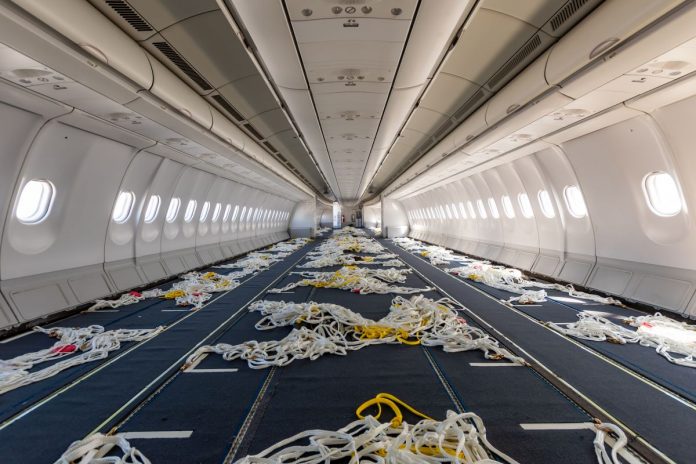 Chicago-based aircraft leaser AELF Flight Service has put a fifth Airbus 330-200 on certificate, flying in passenger-to-freighter (PTF) configuration. The aircraft operated its first flight on April 23, from Vietnam to the US.
AELF's five A330s are currently all in PTF configuration, with passenger seats removed and cargo nets installed to hold parcel freight in the upper deck, in addition to the standard freight capacity in the lower deck. The configuration is reversible in a matter of weeks, which the company plans to exercise this summer.
Chief operating officer, Joe Cirillo, said: "As supply chain issues drag on, the addition of 9H-CFS is our commitment to fulfilling the need for capacity in the air cargo market in the short-term, while maximizing our flexibility to return to passenger service later this year."
A sixth A330-200 will join the fleet with a brand-new passenger interior while three other A330s will also be converted back to passenger configuration by August. The A330 fleet will be operated by the company's affiliate Maleth Aero.
However, while the fleet will undergo transformation to passenger configuration this summer, the group is also exploring its options for a Supplemental Type Certificate that will allow continued operation of the PTF configuration for one or more of its aircraft beyond the EASA preighter exemption deadline.
(Picture: Marcello Montagna Esposito)