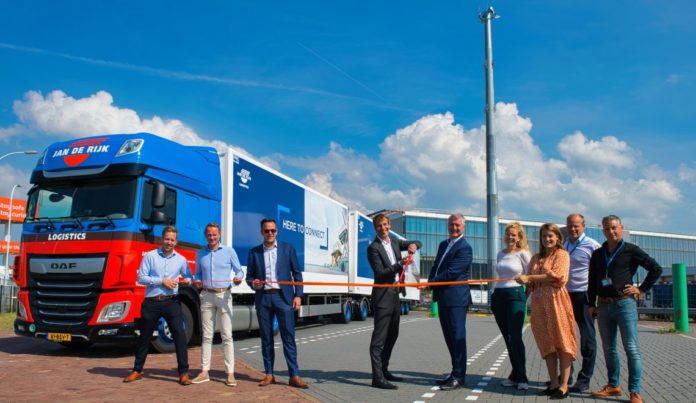 Air France KLM Martinair Cargo (AFKLMP Cargo) and Jan de Rijk Logistics have joined forces to operate a Long Heavy Vehicle (LHV) which, moreover, will run on Hydrotreated Vegetable Oil) (HVO).
LHVs with a maximum gross weight of up to 60 tonnes and up to 25.25 metres long are allowed by a number of European countries under controlled conditions. AFKLMP Cargo says its LHV can carry six unit load devices (ULDs) compared with only four for a standard truck, substantially reducing CO₂ emissions.
The new LHV will be used exclusively between Amsterdam Airport Schiphol and Frankfurt am Main, two major AFKLMP Cargo hubs.
HVO fuel, also known as "blue diesel" can reduce CO₂ emissions by as much as 89% and, say the partners, is the first of its kind.
AFKLMP Cargo and Jan de Rijk will continue their research including development of electric trucks and the use of hydrogen as a sustainable fuel.