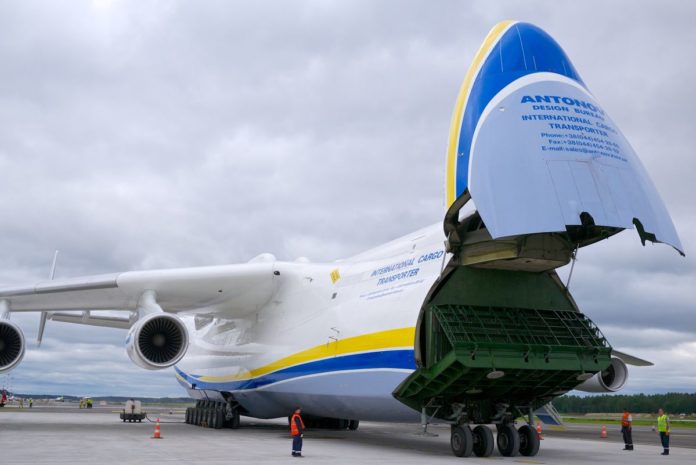 Work to build a new version of the Antonov AN-225 Mrija – the sole operational example of which was destroyed by Russian forces after they invaded Antonov Airlines' Hostomel base early in the Ukraine war – has already started at a secret location, according to press reports.
In an interview with the German Bild magazine, Antonov general director Eugene Gavrylov said that the new AN-225 has already been 30% reconstructed. "Work on the machine is going on in a secret location. The never completed second AN-225 will be supplemented with parts of the bombed machine and new parts," he added.
An airframe for a second AN225 exists, the aircraft never having been completed as it was deemed that single example would satisfy global demand
According to the report, rebuilding the AN225 could cost €500m, rather less than the initial €3bn estimate, which was based on a complete new-build. Some parts from the destroyed aircraft in Hostomel could also be recycled, Gavrylov added.
While Antonov Airlines cannot give an exact completion date for the new Mrija, Gavrylov is quoted as saying: "But the sooner the war is over, the sooner we can say that."
Antonov Airlines meanwhile continues to operate is fleet of AN124 aircraft from a temporary base at Leipzig/Halle Airport.