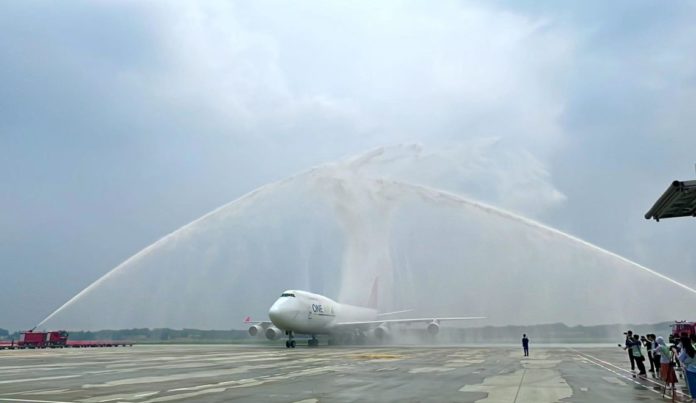 New British all-cargo airline, One Air, has completed its inaugural Boeing 747-400 freighter flight, a full charter from China to the UK.
The 100-tonne payload arrived at London Heathrow from Jinan-Shandong on the night of 24 July.
Chief Operating Officer Chris Hope said that, as well as ad hoc charter flights, the carrier was also starting a regular flying programme from Asia Pacific to Europe with two 747F flights per week.
He added: "Work is also under way to add a second 747F to our fleet, which we hope will enter service in early Q4."
One Air anticipates regular demand for flights from the UK to Europe, the Middle East, and Asia regions, with services to China and the US to follow.
Chief executive Paul Bennett said: "It is a proud day for us to operate our first customer flight and marks the start of our strategic development plan to build One Air's reputation with clients in prime air cargo markets around the world."
One Air is the only UK operator of the Boeing 747 with its dry leased B747-400SF and has established a team of over 100 at its headquarters near London Heathrow.