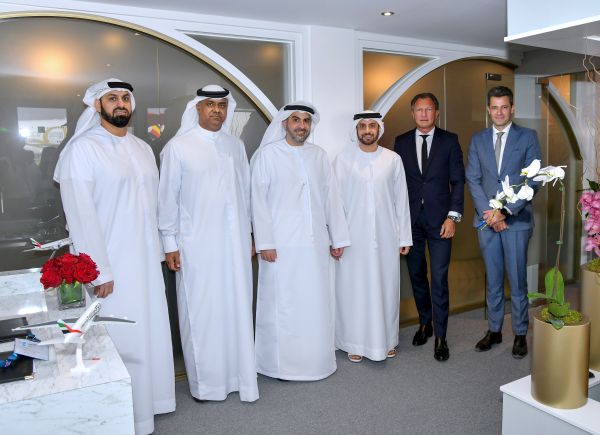 Emirates SkyCargo signed a memorandum of understanding with Emirates Post Group at the Dubai Airshow to will work together to develop an e-commerce end-to-end global logistics platform serving the Middle East, Africa and West Asia.
The carrier says it will be the first partnership between an airline cargo carrier and a national postal operator and will combine the global network of Emirates SkyCargo with the last-mile delivery expertise and partnerships of EPG's 'Emirates Post' business.
Nearly two thirds of the world's population can be reached within an eight hour flight from Dubai, it adds.