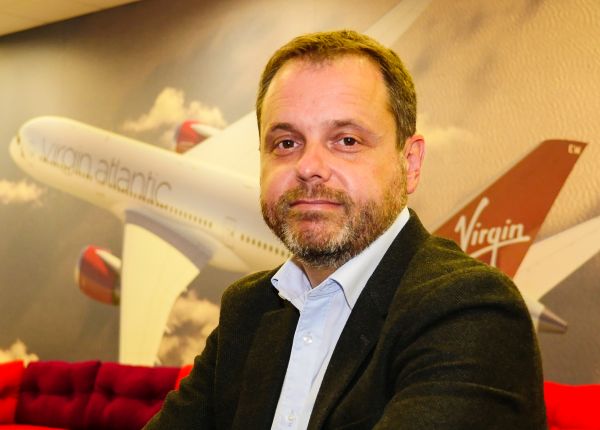 Virgin Atlantic Cargo has appointed Phil Wardlaw as its new vice president and managing director. He has been with the carrier for 17 years and has held numerous leadership roles within the operations and engineering teams, culminating in vice president engineering and maintenance in 2017. he succeeds Dominic Kennedy, who takes on the role of senior vice president revenue management, distribution and holidays.
Phil Wardlaw said: "The team is absolutely fantastic and has played a pivotal role in the airline's survival following the emergence of Covid-19. From operating cargo only flying for the first time ever, launching new cargo destinations and transporting vital PPE and equipment for the NHS, the list of milestones goes on. November 2021 was the cargo team's best-ever trading month and I look forward to helping to build on this to achieve future success."
Chief commercial officer, Juha Jarvinen, added: "I look forward to working closely with him, leading our cargo business into its next phase. I'd also like to take this opportunity to thank Dominic for his exceptional leadership of the cargo team to welcome him to his new role within the airline"
Virgin Atlantic Cargo played a vital role in the airline's survival following the Covid-19 pandemic, transporting essential goods around the world. On 21 March 2020, the carrier operated its first ever cargo only flight and over the next 12 months it operated over 5,000 cargo only sectors, launched 12 new routes and carried over 8.5 million kilos of PPE and essential equipment for the NHS. Last year was a record year for cargo performance, with revenue of £319m, up 49% year on year.