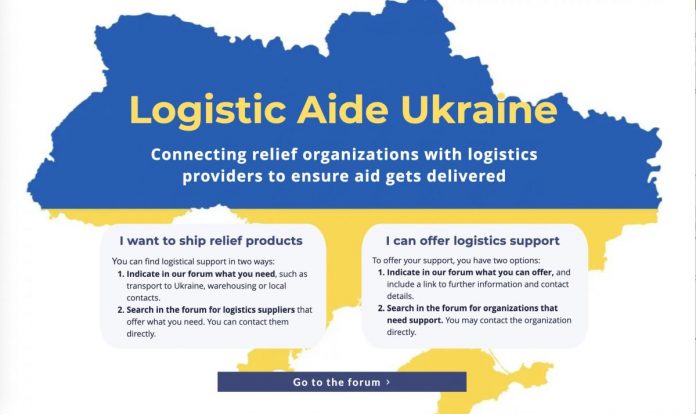 Pharma supply chain information platform Validaide has launched an online platform – logistic-aide-ukraine.org- to connect relief organisations wanting to transport healthcare supplies to Ukraine with specialist supply chain companies.
It has already matched a global non-governmental organisation (NGO) with a warehouse provider in Poland and has over 900 subscribers specialised in healthcare logistics.
Validaide co-founder and managing director, Eelco de Jong, said: "The matchmaking has so far been facilitated by Validaide with staff volunteering their time. We are at the beginning of this process, but we envision that moving forward the different parties will be able to find each other directly from the logistic-aide-ukraine.org website."
Shippers wanting to transport cargo to Ukraine can visit the logistic-aide-ukraine.org website and either ask for support or search the forum database for a relevant supplier to contact directly.
Suppliers can post about services or search the forum for organisations needing support.
Validaide has so far had requests relating to airfreight for relief products from the US to Europe, road freight within Europe to the Ukraine region, warehousing in Poland, and transport into Ukraine.
In addition to the matchmaking, Validaide is also planning to provide practical information about humanitarian logistics on the website.