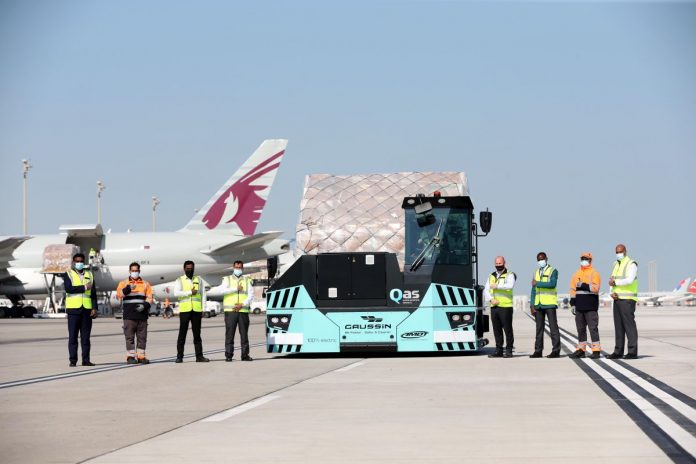 Qatar Airways Cargo and engineering company Gaussin have completed testing of a fully-electric cargo pallet transporter, ahead of plans to take delivery of up to 50 production versions later in the year.
The AMDT FULL ELEC is 100% electric with a payload of up to seven tonnes and battery life of up to six hours. It is powered by LMP lithium metal polymer batteries capable of operating in high temperatures, and on-board equipment includes integrated weighing scales to check pallet weight against tag weight.
Gaussin and Qatar Airways Cargo signed a contract in 2020 for the delivery of six AMDTs including an option for 50 units, aiming to replace all diesel pallet carriers, in line with Qatar Airways Cargo's goal of achieving net zero carbon emissions by 2050.