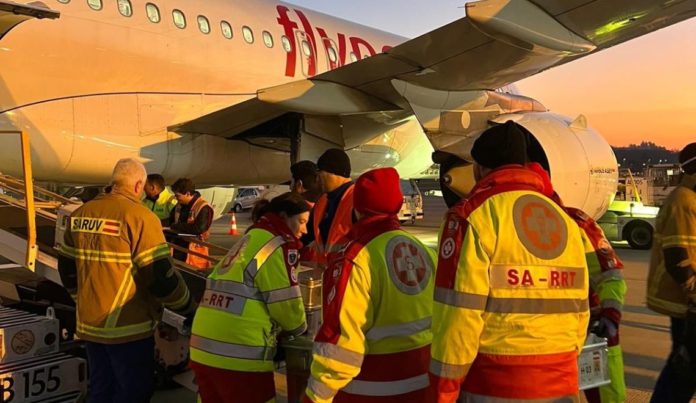 The earthquake in Turkey and Syria has damaged transportation infrastructure, including that crucial to delivering aid, reports the Freightos platform.
Roads and bridges have been hit and the southern port of Iskenderun shut down as stacks of containers toppled and started a fire.
Rail service is disrupted in the region, though major east-west traffic – which is concentrated in northern Turkey – will probably not be affected, it says.
Air cargo congestion is being reported at many smaller airports as passenger flights are cancelled and arriving aid shipments begin to overwhelm handlers, though the major air hub in Istanbul remains open.
The aid-driven increase in demand for air cargo into Turkey could push rates up, Freightos adds.
Meanwhile, Turkish airline Pegasus said on 8 February that it had operated additional flights to and from earthquake-affected zones to deliver aid and emergency suppliesAs well as offering free domestic passenger flights from Adana, Diyarbakır, Elazığ, Gaziantep, Kayseri, Malatya and Şanlıurfa on 7-12 February it is inviting anyone who wishes to send aid and relief equipment to the earthquake-affected regions to coordinate with Kızılay (The Turkish Red Crescent) and the local authorities to deliver the aid to Istanbul Sabiha Gökçen Airport, which will then be transported free of charge on Pegasus aircraft.
To help animals affected by the earthquake, the carrier has transported pet carriers in aircraft cabins to all the airports in earthquake-affected zones.