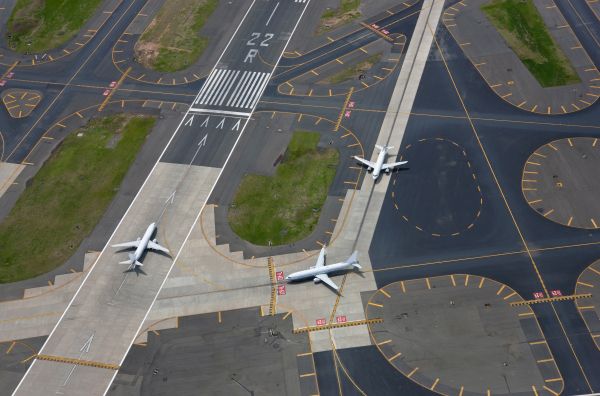 Global energy firm Shell says it wants to produce around 2 million tonnes of sustainable aviation fuel (SAF) a year by 2025 and have at least 10% of its global aviation fuels sales as SAF by 2030.
Two reports – Decarbonising Aviation: Cleared for Take-Off jointly produced by Shell and Deloitte and Decarbonising Aviation: Shell's Flight Path – say that the industry needs more ambition to decarbonise. Aviation has often been considered a sector that will decarbonise later than others, but more ambitious efforts are required and investments must start sooner if SAF is to be adopted on a large scale within 15 years.
Choosing SAF as the primary means of decarbonisation has the advantage of avoiding the need to redesign aircraft or airport infrastructure. The uptake of certified carbon offsets must significantly increase in the short term, so they can play as full a role as possible in the early stages of decarbonisation.
When used neat SAF can cut life-cycle emissions from aviation by up to 80% and can be used immediately as a drop-in fuel, blended with conventional jet fuel.
In parallel, says Shell, there is a need to invest in less mature technologies like electric and hydrogen-powered aircraft, and for these to play a role in short-haul flights before 2050.
Launching the report, Shell Aviation president Anna Mascolo, pointed out that SAF currently accounts for less than 0.1% of the world's use of aviation fuel. However; "With the right policies, investments and collaboration across the sector we can accelerate aviation's progress towards net zero by 2050."
Shell has already announced that it is investing in a new biofuels plant at its Rotterdam Energy and Chemicals Park. It currently offers SAF made by other companies.
It also offers certified nature-based carbon credits to offset emissions, and is exploring other ways to help aviation get to net zero, including hydrogen power.
Shell believes a comprehensive regulatory regime is needed to drive infrastructure development, new technologies and SAF production plants and is calling for ambitious and feasible SAF blending mandates.
www.shell.com/DecarbonisingAviation
Hong Kong carrier Cathay Pacific has pledged to use Sustainable Aviation Fuel (SAF) for 10% of its total fuel consumption by 2030. The airline says it has made pioneering efforts in supporting SAF development for more than a decade and, in 2014, was the first airline investor in Fulcrum BioEnergy, from which the airline has already committed to purchasing 1.1 million tonnes of SAF over 10 years, which will cover around 2% of its annual pre-Covid fuel requirements on an annual basis. Cathay Pacific expects to begin taking delivery of SAF produced by Fulcrum and using it on a wider basis for its flights departing the US from 2024 onwards, when Fulcrum can scale up its production.