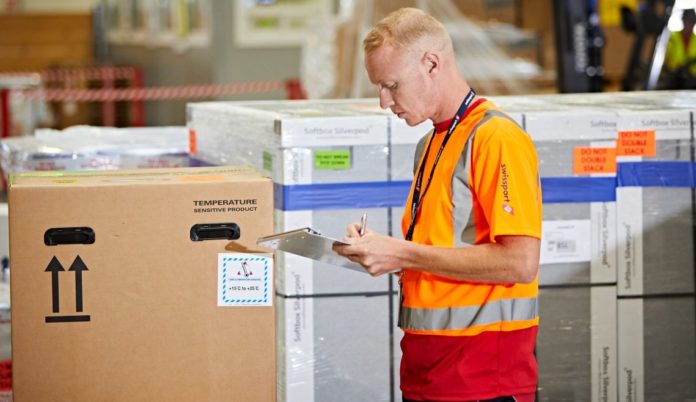 Handler and ground services company Swissport International has opened a warehouse for temperature-controlled pharma at Dublin Airport.
It says the 400 sq m facility is the first of its size at the Irish capital's airport. The new cold storeroom is fully dedicated to pharmaceuticals, and can hold up to 200 pallets.
The facility has been built in partnership with Celtic Cooling and operates between 15 to 25°C. It has been sensitively designed to minimise environmental impact by using cooling technology that relies on propane gas – compared to other refrigerants, propane has a very low global warming potential. The warehouse also has an additional unit capable of operating at 2-8° C.