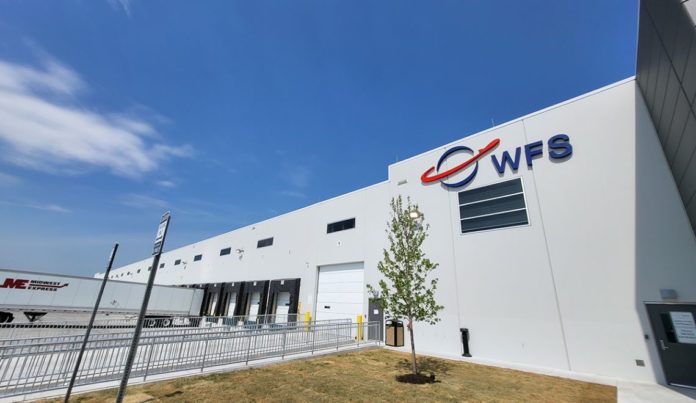 Worldwide Flight Services has opened a fourth cargo terminal at Chicago O'Hare International Airport, increasing its capacity by over 10% 310 million kilos a year.
WFS, now a member of the SATS group, has signed a 15-year lease on the new facility in the Northeast Cargo Area, which commenced operations last month. It provides an additional 122,000sq ft of warehouse space, 10,000sq ft of offices and 200,000sq ft of ramp space at the third busiest airport in North America.
WFS has operated for nearly 40 years at Chicago O-Hare and supplies cargo, ramp, mail, and passenger services for customers including China Airlines, Eva Air, Kalitta Air, Flexport, Atlas Air, UPS, USPS and Air France KLM Martinair. Its three existing warehouses have a combined footprint of 595,000sq ft.
The latest WFS facility is equipped with electric forklift vehicles, solar panels and electric vehicle chargers. It is also fitted with a three-tier AKE storage racking system to optimise handling capacity and an automated bypass system.