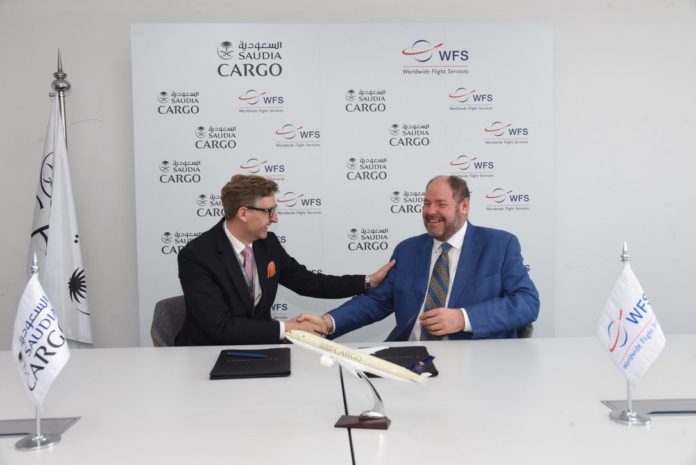 Saudia Cargo has awarded a multi-station contract to Worldwide Flight Service (WFS), including key airports in the US and Europe.
The contract was formally signed by Teddy Zebitz, chief executive of the Middle East carrier and John Batten Executive vice president of EMEAA at WFS, at a ceremony held in Saudia Cargo's Jeddah headquarters.
WFS will now be handling over 160,000 tonnes of cargo annually for Saudia Cargo, in addition to providing ramp handling services for air cargo shipments onboard over 5,000 passenger and freighter flights per year.
The contract covers stations including New York, Washington, London, Manchester, Amsterdam, Frankfurt, Paris and Brussels.