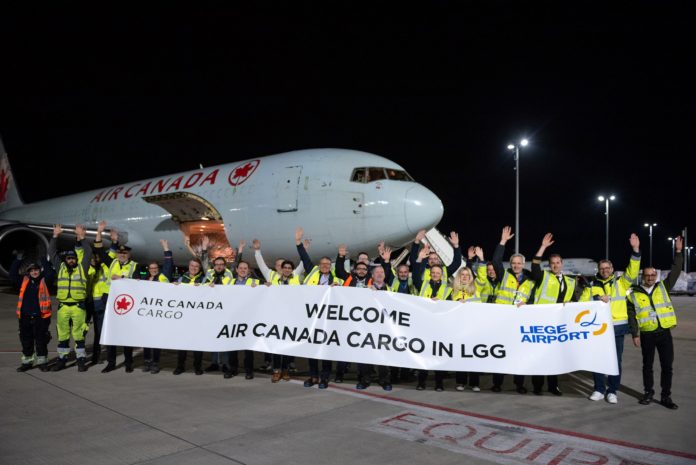 A B767 freighter operated by Air Canada Cargo touched down in Liege, Belgium, on March 30, connecting a key European destination to Toronto and the carrier's extensive global network.
Flights will operate twice per week to Liege, with service increasing to three flights per week later in the year. Service will originate in Toronto and have a stop in Halifax.
"We are pleased to begin operating our freighters to Liege, a further strengthening of the Air Canada Cargo network as we continue to expand and provide customers with reliable, year-round service. This is another important connection from a key European market with Air Canada and Air Canada Cargo's global network through its Toronto hub," said Matthieu Casey, Managing Director, Commercial at Air Canada Cargo.
"We are extremely pleased about the start of the new Air Canada Cargo freighter operation in Liege, being now connected to the global network of Air Canada Cargo. Liege Airport has been chosen by Air Canada Cargo as the first ever freighter-only station, which clearly shows the fast growing importance of Liege Airport as a leading European cargo hub," said Laurent Jossart, CEO of Liege Airport.