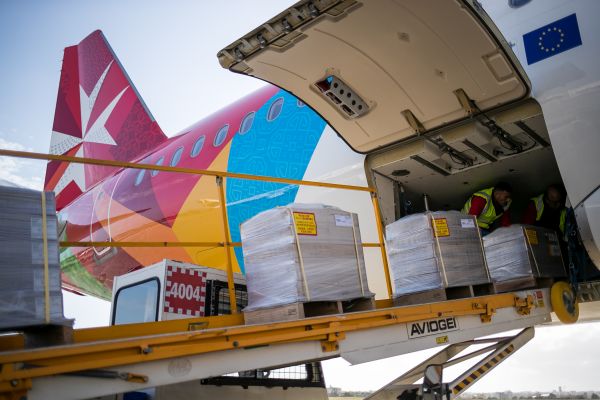 Air Malta and Network Airline Services (NAS) have extended their Total Cargo Management (TCM) Agreement for a further two years.
The carrier says that NAS has vastly expanded its cargo business and helped it establish itself in the global market during the two years of the existing TCM. It has built a strong platform for cargo to become an important revenue contributor.
The TCM solution is increasingly popular by several global airlines, allowing them to generate new business opportunities while concentrating on their core passenger business.
Head of cargo sales and marketing, John Vella, said that Air Malta had grown its market share and is now a carrier of choice.
NAS sales director, John Gilfeather, added: "NAS looks forward to diversifying Air Malta's product range and global coverage even further; the extension of this TCM agreement allows us to do so."