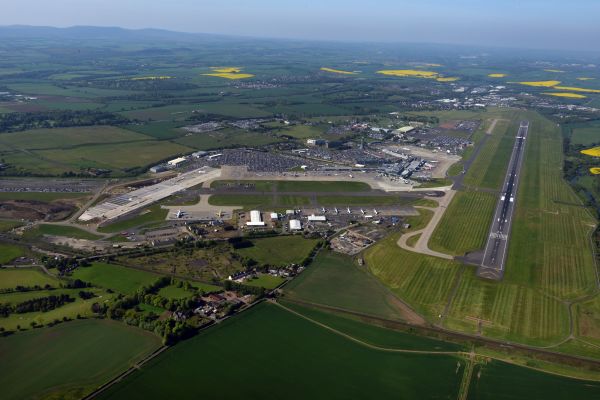 Edinburgh Airport will form part of an ambitious bid by a leading port operator to create a multimodal freeport complex on the East Coast of Scotland.
Forth Ports says it has "intimated" to the Scottish Government that it will submit a proposal for a Green Port encompassing key harbours, industrial complexes and logistics centres on the north and south shores of the Firth of Forth, including the airport.
Edinburgh airport is one of Scotland's two main international air gateways, the other being Glasgow. Pre-Covid, Edinburgh enjoyed regular long haul passenger flights to a range of global destinations. Historically, Prestwick airport, about 20 miles to the west of Glasgow was Scotland's main gateway for full freighter aircraft.
A spokesman for the airport said: "We see air freight as an area of growth for the airport and to help meet the Scottish Government's exports targets, not to mention aid the country's economic recovery from the pandemic. It also contributes to our plan for a more sustainable future for aviation in Scotland.
"We have held a number of positive discussions with Forth Ports to determine how we might achieve this and we will continue to look at other ways of growing and strengthening our existing network to ensure Edinburgh Airport is viewed as a critical hub going forward."
The Scottish Government has invited expressions of interest for the creation of a Green Port – the country's equivalent of freeports in England – within which operators and businesses can benefit from a package of financial and customs incentives to attract inward investment.
Forth, Scotland's largest operator and owner of seven east coast ports says its plans would encompass strategic locations along the Forth Estuary, including Grangemouth (home to Scotland's sea, intermodal and logistics hub as well as the country's main petrochemical cluster) and the Port of Leith, where Forth Ports announced plans for a £40 million renewable energy hub in May.
Fife and the City of Edinburgh are also expected to feature in the Green Ports bid. Forth Ports is currently evaluating sites in Fife along the North Shore of the Firth of Forth from Longannet to Rosyth and Edinburgh Airport is also expected to feature for its international connectivity.
Earlier this year, the UK government in Westminster revealed a list of eight ports in England that had been selected to become the country's first freeports since the country left the European Union in January. However, the Scottish and Welsh regional governments have formulated their own freeports policy, with Scotland demanding additional environmental and social credentials compared with the English model.