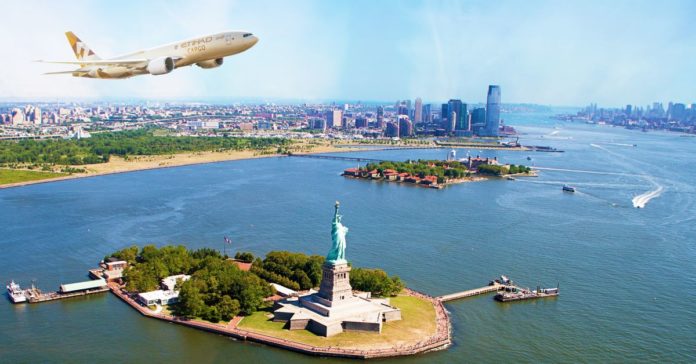 Etihad Cargo will introduce an additional 50 tonnes of belly capacity on four new weekly passenger flights to New York JFK from 15 November. The carrier will offer a total of 11 weekly flights between Abu Dhabi and New York.
Etihad Cargo also operates freighter and passenger flights to Chicago and Washington DC and the additional brings total cargo capacity into and out of the US to 1,084 tonnes per week.
Existing daily services will continue on Etihad's new Airbus 350 aircraft, which has been deployed on the New York route since June 2022. The new flights will be operated with a Boeing 787-9 Dreamliner.
Etihad Cargo also operates two dedicated Boeing 777 freighter flights per week to Chicago via Europe.