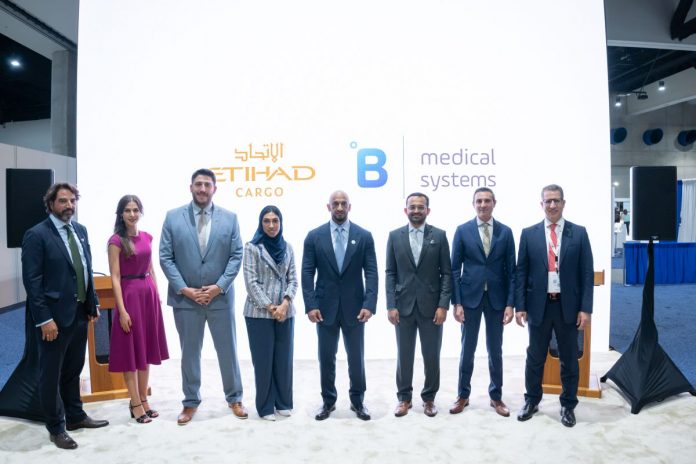 Etihad Cargo has signed a memorandum of understanding (MOU) with Luxembourg-based manufacturer B Medical Systems to develop and launch an airline-specific passive temperature-controlled solution for vaccines and pharmaceuticals.
They will develop more sustainable temperature-controlled container units that work utilising passive cooling technology, capable of retaining temperatures of -80 to 25 degrees Celsius for up to five days without requiring an external power source, with load capabilities ranging from two to 1,500 litres. The reduction in power needed to maintain the temperature for temperature-sensitive pharmaceutical shipments will significantly reduce carbon emissions. B Medical Systems' current product portfolio includes products that use solar energy as well as green refrigerants.
Trials of the sustainable containers will commence shortly, and a commercial launch date will be announced following the successful completion of the trials.