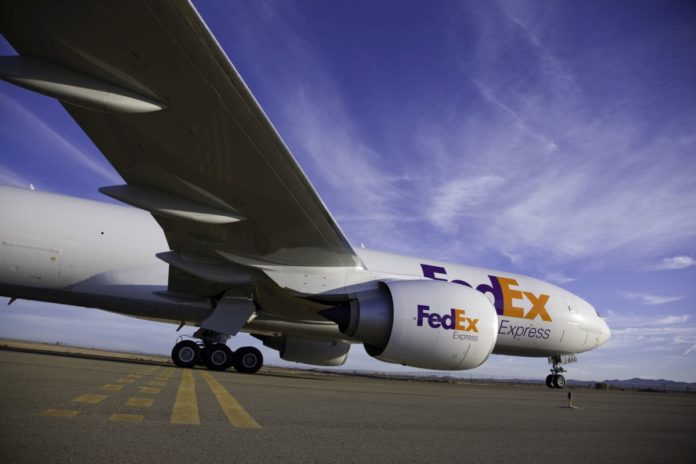 FedEx Express Europe has signed an agreement to build a new global air transit facility at iGAIstanbul Airport (IST) by November 2024.
Turkey's new gateway is already in the world's in the top five cargo airports in Europe and the second busiest for international passengers.
FedEx currently operates a shared third-party facility at iGA Istanbul Airport. The new dedicated 25,300 sq m (272,325sq ft) facility will allow it to in-source operations for greater reliability and is more than two times the size of the current operation. It includes three parking spots for FedEx aircraft, space for 32 vans, and seven truck doors, and will use state-of-the-art sorting technology to handle up to 3,000 pieces per hour.
The facility is also designed with separate parcel and freight processing, benefitting businesses who want to bundle both shipment types in a single network with a single interface. Processing parcel and freight separately also creates operational efficiencies, including reducing forklift movements.
FedEx Express vice president operations for Southeast Europe, Israel and Turkey, Eser Sezek, said:
"We're excited about our expansion at Istanbul Airport, which gives FedEx an even stronger foothold at this strategic location and unlocks growth opportunities for customers trading intercontinentally. It also demonstrates our strong and continued commitment to our business and our customers in Türkiye, which goes from strength to strength as a major cargo and logistics player."
Chief executive of iGA Istanbul Airport, Kadri Samsunlu, added: "The fact that FedEx has chosen to locate its new global air cargo facility on our site, reflects iGA Istanbul Airport's position as a strategic super hub, not only for passengers, but also for the cargo and logistics sector", commented. "We are confident that this new facility will further cement iGA Istanbul Airport's vision and mission and commitment to being a global hub and gateway to the world."