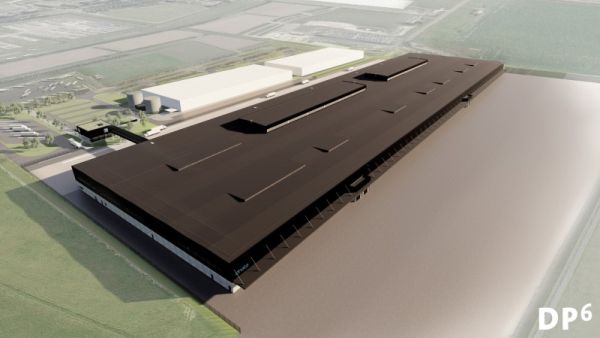 Handling company dnata is to invest €200 million investment in a 61,000sq m (656,600sq ft) fully automated cargo centre at Amsterdam Airport Schiphol. The facility is scheduled to open in 2024.
Cargo City Amsterdam, at Schiphol South-East, will include 19,000assq m (204.500sq ft) warehouse space and an annual capacity of over 850,000 tonnes. It will comply with the highest industry standards, including perishables, pharmaceuticals, dangerous goods, mail, live animals, aircraft engines and vehicles.
It will be developed by Schiphol Commercial Real Estate and equipped by Lödige Industries. The facility will have two separate automated storage and retrieval systems for up to 2,500 pallets with 12 stacker cranes with a separate storage areas for ULDs serviced by four elevating transport vehicles (ETV).
Seven Lödige Industries intelligent automated guided vehicles will move ULDs within the terminal, the first large scale application of the technology. Smart gates will automatically record the volume and weight of all incoming consignments by scanning them in 3D.
Other developments by dnata include new cargo facilities in Manchester (UK), Karachi and Lahore (Pakistan), and additional cargo capacity and infrastructure in Brussels (Belgium), Sydney (Australia) and Toronto (Canada). In March dnata will open the second phase of the dnata City East project at London Heathrow.