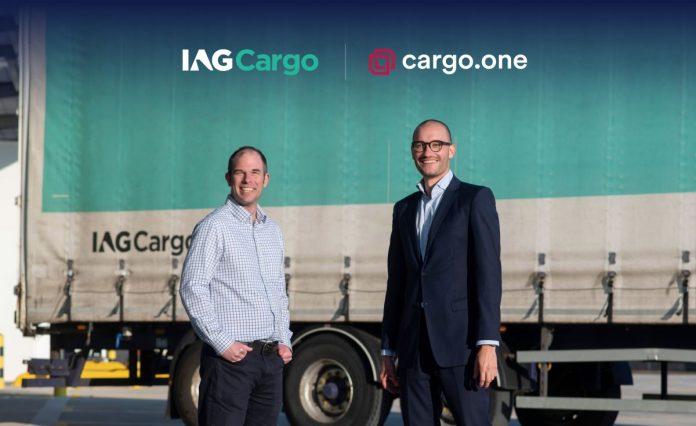 IAG Cargo has signed a global partnership with the cargo.one digital booking platform. The carrier – which includes the British Airways, Iberia, Aer Lingus, Vueling and bmi brands – will gain access to a substantial user base of freight forwarders including many thousands of small and medium sized businesses.
IAG Cargo's network spans over 60 countries and over 500 aircraft with particular strengths in the transatlantic and Latin American markets.
IAG Cargo managing director, David Shepherd, said: "This partnership is the latest step in our journey to transform the way we do business, making it easier than ever for our customers to book their freight online with IAG Cargo."
The carrier is looking to benefit from insights gathered from cargo.one's data analysis platform cargo.one360, as well as digital sales trends and benchmarks.
Cargo.one founder and co-chief executive, Moritz Claussen added: "As a partner, IAG Cargo is a powerhouse and is well known for continuous innovation. Both companies share a proven instinct for building digital options that elevate customers and improve outcomes. IAG Cargo offers us exciting opportunities to co-innovate and hit new heights for digital efficiencies and service delivery."