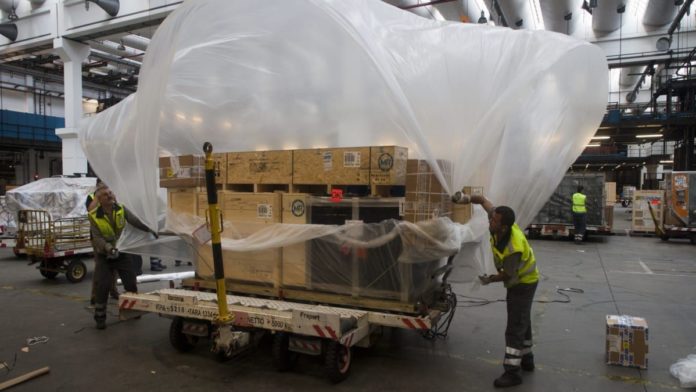 Lufthansa Cargo says it will become the first cargo airline to use a new type of film that consists of ten percent recycled plastic and is also one micrometer thinner than previous films – saving about 2kg per flight. Each year, the carrier uses about 500 tons of plastic film worldwide to protect freight during transport but has been working for many years to reduce the need for plastic.
The airline is also focusing on the collection and disposal of end-of-life materials and has made agreements with local disposal companies to ensure that as much of the recyclable plastic material as possible is collected and disposed of properly – and does not end up in the environment.
In the future, Lufthansa Cargo plans to use Verpa material that contain a recycled content and are also biodegradable. If films do end up in a landfill, they will be completely degraded in a natural way within eight to ten years.