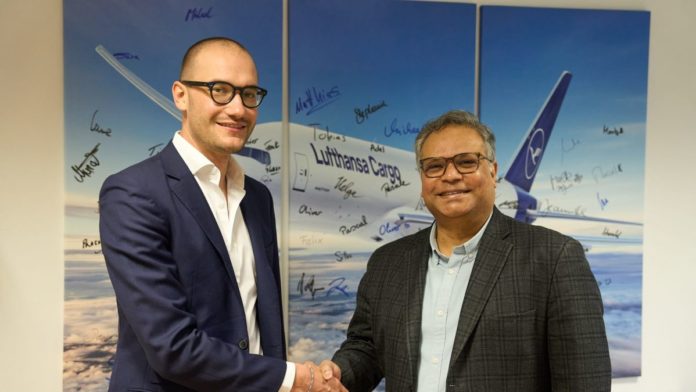 Lufthansa Cargo has signed a partnership with the cargo.one booking platform to give forwarders live offers and allow them to compare and book general cargo, passive pharma and perishables.
While the Lufthansa Cargo website will continue to be available as a central information and booking platform for the entire product range and digital processes, cargo.one will offer optimized search and booking functions for general cargo up to ten tons in particular.
The two partners say they will in future bring new innovations to cargo.one first. Last year, they piloted AWB auto assignment.
Lufthansa Cargo chief commercial officer, Ashwin Bhat, added that he recommended customers to use cargo.one to retrieve live offers, compare and book cargo.
((Pic – Lufthansa cargo one))