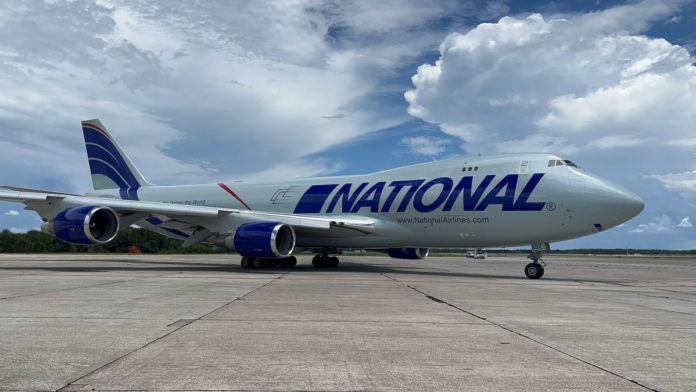 National Air Cargo Group's National Airlines arm has signed a new interline agreement with Abu Dhabi-based Etihad Cargo to successfully roll out the ICAIR23 program for the United States Postal Service (USPS).
Under phase 1 of ICAIR23, US flag carrier National Airlines will dispatch USPS civilian, military and diplomatic mail using Etihad Cargo services on a number of lanes in 2023 -2027.
Phase 1 of the ICAIR23 program was due to launch in August 2023 and continue through August 2027.
National Air Cargo Group chairman, Christopher Alf said: "It's our honor to once again be part of the ICAIR program for USPS. This time it brings us much pleasure in collaborating with Etihad Cargo, a dynamic and rapidly growing global airline. We are looking forward to this association and hope to provide best-in-class mail delivery experiences to customers around the world through this program."
Etihad Cargo vice president, commercial, Tim Isik, added: "Etihad Cargo's partnership with National Air Cargo Group will enable the two airlines to join forces to enhance international USPS mail deliveries, providing greater connectivity to destinations across Etihad Cargo's global network, and provide customers with an efficient service."
National Airlines offers worldwide cargo charters and logistics movements. Its parent company offers global end-to-end logistics solutions with a fleet of eight B747-400Fs, A330-200 and B757-200 aircraft.