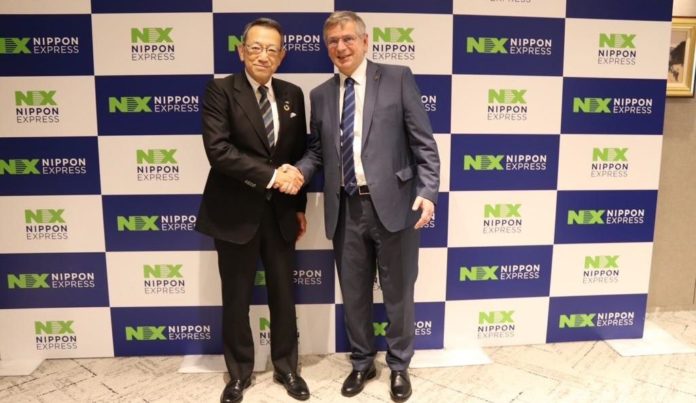 Founder of Austrian forwarder Cargo-partner Stefan Krauter is to sell the business to Japan's Nippon Express Holdings, the parent company of Nippon Express, APC, Italian forwarder Franco Vago and others.
Cargo-partner has a global turnover of €2.06 billion, with 4,000 employees in 40 countries.
Krauter, who started the business 40 years ago with five employees at Vienna Airport says he has already passed on the baton to his management and now has also passed over ownership to an "ideal successor".
He added: "Leadership by agile founders bears some considerable advantages, but from a certain stage on, highly professional and long-term stable ownership is the bigger asset. It is the founders' challenge and responsibility to decide about both management and ownership succession at the right time," Krauter says. "That is why, together with the Corporate Executive Board, we started evaluating different options for the future of cargo-partner."
He said that Cargo-partner will retain its own organisation and branding under the new ownership. Both organizations will benefit from synergy in global office coverage, an expanded service portfolio, strengthened regional, product and IT know-how and increased scale.
NX Group will gain a network in Central and Eastern Europe while Cargo-partner "will jump several leagues in the Intra-Asian and Trans-Pacific trade lanes," Krauter states. The Austrian forwarder will also continue to work with its current global agents' network.
Nippon Express is based in Tokyo and has a network that spans over 40 countries, with direct operations in 33 nations, including Austria.
Krauter will support the transition in a new role on the corporate supervisory board and in an advisory function to the corporate executive board, focusing on smart partial integration with the new owners
The deal will come into effect subject to anti-trust approvals in an estimated 4-7 months.