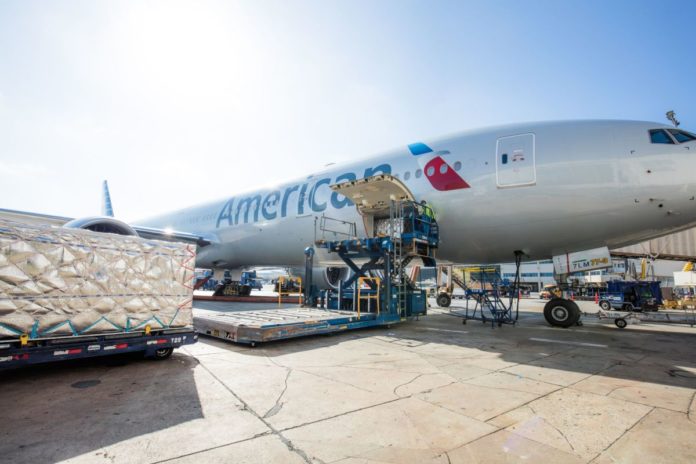 American Airlines Cargo says it is operating 1,100 more flights in the November 2023-March 2024 winter schedule than last year – a total of 12,500 widebody roundtrips.
Flights between London Heathrow (LHR) and key US destinations account for nearly half of the trans-Atlantic increase at 490 more flights compared to last winter season, with Charlotte Douglas, Chicago O'Hare, Dallas/Fort Worth, New York John F. Kennedy and Los Angeles seeing the highest year-over-year increase.
Other notable routes between Europe and the US include Barcelona to Philadelphia (PHL), Dublin to Dallas Forth Worth, Rome Fiumicino to Dallas, Lisbon to Philadelphia and Madrid-Barajas to Charlotte – all of them previously summer seasonal routes and now year-round.
In Latin America, Buenos Aires Ezeiza sees the largest increase with added service to Dallas, Miami and New York JFK, an increase of 100 compared to the previous winter.
In Asia-Pacific, the carrier is introducing a new winter route between Los Angeles to Auckland whilst Dallas to Tokyo Haneda becomes year-round and Los Angeles to Tokyo increases to two flights per day. Overall, Asia-Pacific flights are up more than 370 from last year.
Vice president, commercial, Roger Samways said: "These new frequencies allow us to offer our customers more space on important routes and, supplemented by our US domestic network and trucking schedule, more solutions for connecting freight across the globe."