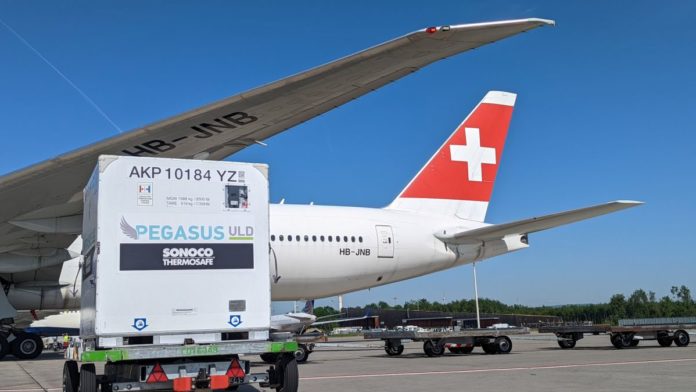 Swiss WorldCargo has signed a deal to deploy Sonoco ThermoSafe's Pegasus ULD temperature-controlled bulk shipping containers. Pharma freight forwarders will be able to access fleet directly through the carrier from the winter timetable 2023/24.
Constructed with composite materials, Sonoco says that the ThermoSafe is both lighter and more damage-resistant than metal containers and also incorporates a fully integrated, FAA-approved telemetry system.
Recently, Swiss WorldCargo announced the launch of its SWISS Pharma and Healthcare service.