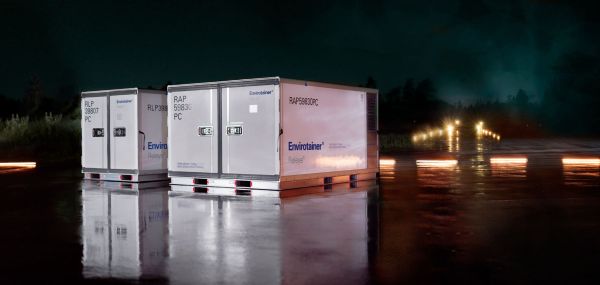 Qatar Airways Cargo has approved Envirotainer's Releye RAP temperature-controlled airfreight container, launched on 9 February.
The new container has already been approved by Swiss WorldCargo.
Based on the same platform and technology as the three-pallet Releye RLP launched in 2021, the Releye RAP is the second in a family of temperature-controlled containers that Envirotainer is developing. Envirotainer says it offers the largest internal volume for temperature-controlled air freight shipments, and hence makes more efficient use of air cargo capacity, achieving the best total landed cost and the lowest CO2 footprint in the industry.
Chief Officer Cargo, Guillaume Halleux, said: "The Releye RAP's capability of covering transit times and delays without the need for recharging, together with the possibility to track and monitor the product condition, location, temperature, humidity, battery levels, door openings, and location of the shipment, offer a superior stability that sharply contrasts the uncertainty that the pandemic continues to bring. With its exceptionally low CO2 footprint, the Releye RAP is fully in line with our sustainability strategy."