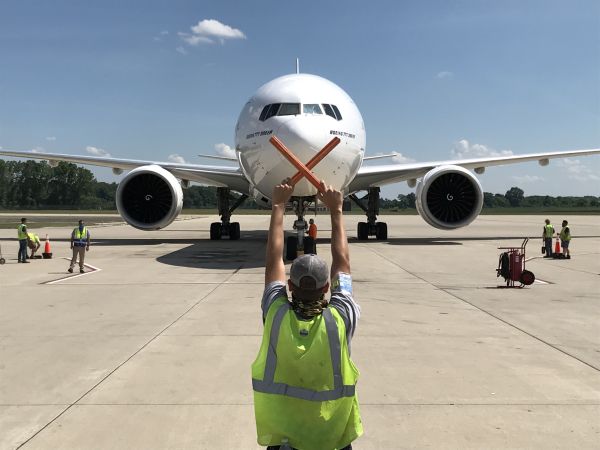 Inoa Ventures Management's MIC Cargo arm has selected Rickenbacker International Airport as its first location outside Chicago, leasing an adjacent 46,000sq ft facility and becoming the gateway's second full-service freight terminal services provider.
The building, in the Alum Creek Logistics Center, was built in 1996 and features eight dock doors and one ramp. MIC is scheduled to begin handling cargo in the facility no later than January 2022.
It said its move came at a time when flights and tonnage at the airport have continued to increase exponentially through the pandemic and with the challenges facing global ocean freight supply chains.
MIC Cargo chief executive Edip Pektas explained: "As we evaluated the greatest opportunities to expand the MIC Cargo brand and philosophy, we have been actively considering a number of cities and airports. From our point of view, Rickenbacker is where we felt it best to next open based on current traffic forecasts, the Rickenbacker logistics community and our opportunity to offer service to a number of our existing clients outside Chicago."
Columbus Regional Airport Authority president and chief executive Joseph Nardone added: "As a pioneer of the forwarder-centric business model, we believe our airport and growing community of logistics providers and air cargo partners is an ideal environment for MIC to succeed. The addition of MIC will allow Rickenbacker to continue to grow our international air cargo service while furthering our goal of providing best-in-class service for air cargo customers."