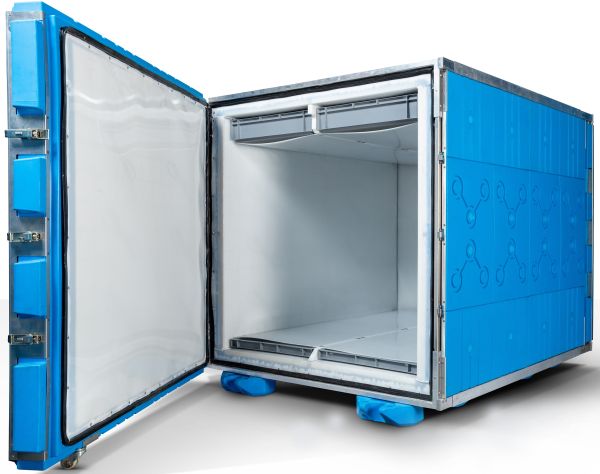 UK-based thermal protection specialist Tower has launched a new solution for the transport of ultra cold temperature-critical pharmaceuticals. The KTM42D is a fully reusable double-pallet temperature-controlled packaging container, for the transportation and extended storage of products that require an internal temperature range of -80˚C to -60˚C.
Tower says it achieves the optimum balance between ultra-low temperatures, shipment size, simplicity of use, and reusability.
The KTM42D can be used on wide-bodied aircraft, reefer ships and trucks.
Its passive temperature control system removes the need for external power, and data logging technology provides real-time confirmation of the internal temperature, no human intervention is required during transport.
It maintains temperatures of under -60°C for over nine days and can be replenished with dry ice in under five minutes.