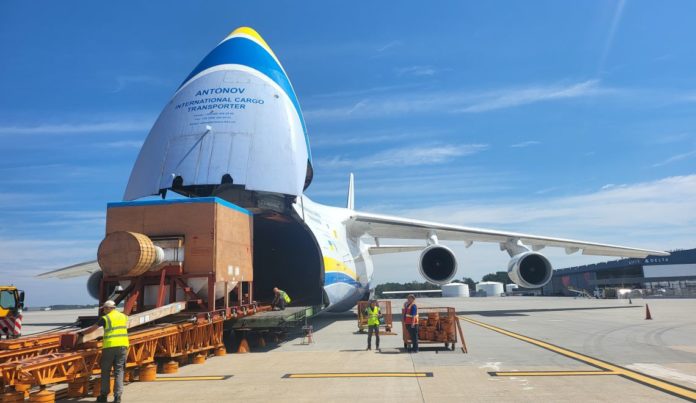 Ukraine's Antonov Airlines has delivered a power plant rotor from Atlanta, Georgia to Nagoya, Japan on board one of its An-124-100M aircraft.
The 53-tonne piece was transported in a bespoke specific frame manufactured specially for this mission along with a ramp manufactured by Antonov`s in-house engineers.
The rotor had been repaired in the US and was urgently needed before the beginning of the winter season in Japan.