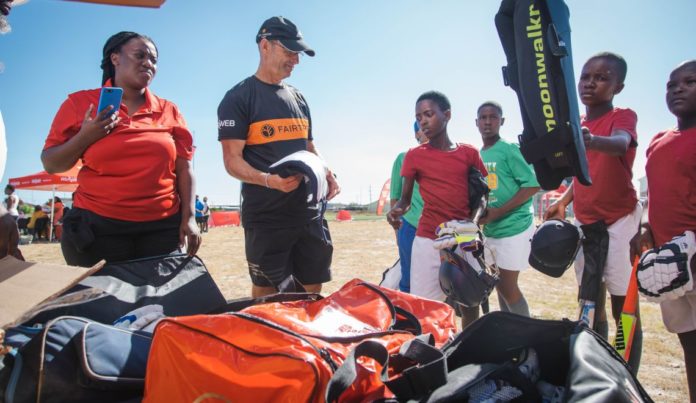 The Bat for a Chance (BFAC) cricket charity has joined Virgin Atlantic Cargo and the CATCH Trust in a new South African partnership for 2023, as part of a continuing programme of kit donations across the world.
With the support of Virgin Atlantic Cargo and its forwarding partner, Woodland Group, BFAC has delivered 18 bags of equipment thanks to the generosity of sponsors and partners.
The donations in South Africa were overseen by The CATCH Trust which delivers community cricket-led initiatives.
A kit handover took place at the Gary Kirsten Centre of Cricket Excellence at Chris Hani Secondary School in Khayelitsha, Cape Town on 20 January.