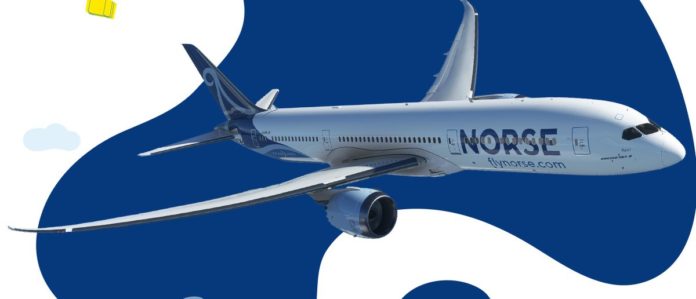 Transatlantic carrier Norse Atlantic Airways has signed a deal to offer its cargo capacity on the WebCargo by Freightos booking platform.
It will open up real-time booking for forwarders on its flights to and from Europe to seven destinations in the US.
Later this year, Norse plans to open capacity from London to Barbados and Jamaica, and from Oslo to Thailand, further expanding WebCargo's footprint in Asia and the Caribbean.
The airline operates a fleet of Boeing 787 Dreamliners serving destinations including New York, Los Angeles, Orlando, Washington, San Francisco, Boston, Oslo, London, Berlin, Rome and Paris.
WebCargo chief executive, Manel Galindo, commented: "We're excited to play a supporting role in Norse Atlantic's growth as their primary air cargo digital sales platform. It's a win-win for all–the thousands of forwarders currently on WebCargo, who will benefit from the increased cargo capacity, and the speed and flexibility of WebCargo's unparalleled platform has the power to boost Norse's cargo sales and brand growth."
Norse Atlantic head of cargo, Jennifer Bendelow, added: "Cargo will play an important role in the future of Norse. Partnering with WebCargo is a testament to our commitment to innovation and to delivering exceptional services to our customers.
"Our Viking spirit of ingenuity, coupled with WebCargo's platform, will extend our reach to key freight markets."