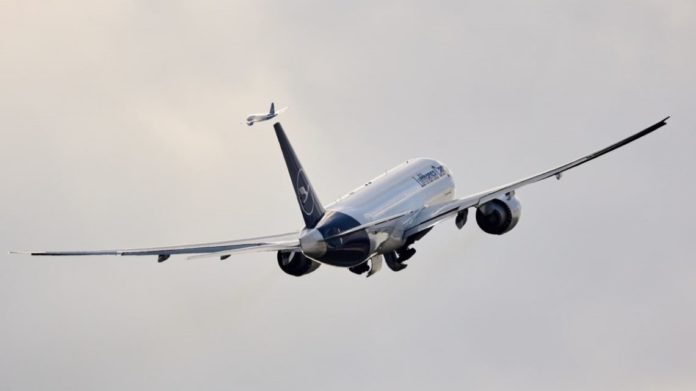 Lufthansa Cargo is expanding its long-haul route network in the 2022-23 winter schedule with additional flights to high-demand destinations and one new destination.
Another Boeing 777F long-haul freighter will also go into service along with a further Airbus A321F medium-haul aircraft from October.
New to the schedule is Hanoi, which will be served twice a week from Frankfurt via Mumbai from the beginning of November. Lufthansa Cargo already flies twice weekly from Frankfurt via Bangkok) to Ho Chi Minh City in Vietnam. Services from Frankfurt via Kansai to Seoul will increase from three to four a week while Hong Kong will be increased from four to five weekly flights.
Additional frequencies will also be offered on the future 34 weekly freighter rotations between Europe and North America. The service from Frankfurt to Mexico City goes from five to six and to Chicago from seven to eight flights per week.
Lufthansa Cargo is maintaining its proven four weekly routes to South America and two weekly B777F flights to Tel Aviv and Cairo.
The winter flight schedule comes into effect on October 30, 2022.
Chief commercial officer, Ashwin Bhat, said: "We are observing strong demand for our product to North America as well as to economically strong Asia. Vietnam in particular is a clear growth market and I am very pleased that we are establishing a new station there and can thus offer our customers an attractive range of quality cargo transport services to this region."