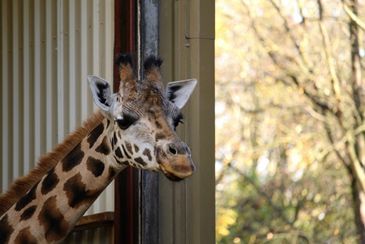 Air broker Chapman Freeborn and its Intradco Global specialist live animal arm worked together on a charter 747F flight to transport 18 giraffes from Johannesburg's OR Tambo International Airport to Río de Janeiro Galeão in Brazil.
The animals were transported whist still young to ensure they had the legally required head clearance in the 9'8" high crates. Fully grown, they can reach 18' 6" or more.
Intradco Global and Chapman Freeborn ensured the giraffes' speedy loading to reduce the time spent on the ground at the airport. Two attendants travelled with them during their 10-hour direct flight, one of whom was a breeder who has known the giraffes their whole lives, continually monitoring their wellbeing and providing them with fresh food and water as required.
After arriving in Rio the giraffes started a mandatory 30-day quarantine, which they will finish on 11 December and then be transported to their new home.