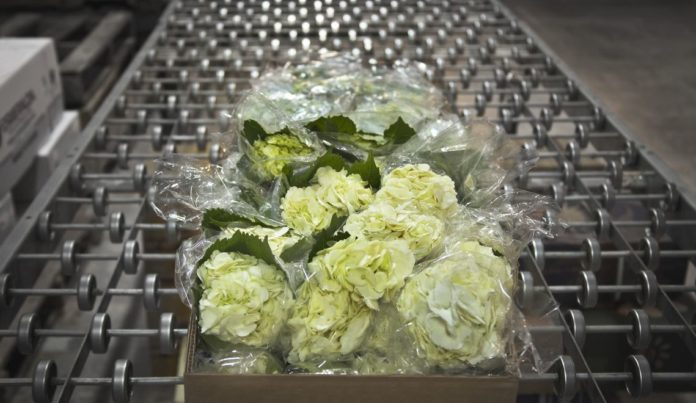 Unlike many males around the world, the folks at American Airlines Cargo are well prepared for next week's Valentine's Day.
Out of Europe, the carrier expects to fly 50% more flowers than in 2022, or more than 417 tonnes, for the Valentine's Day peak. Using its trucking network and widebody aircraft, the airline is transporting Dutch tulips and roses to the US and beyond by way of London Heathrow (LHR) and Paris Charles de Gaulle Airport (CDG).
Roses and carnations have always been a strong export from Ecuador and Colombia. Throughout the year, these flowers travel via Miami International Airport before continuing domestically or on American's transatlantic network to Europe. More than 70% of the fresh flowers that American carries from Ecuador and Colombia are roses, and for Valentine's Day, that number increases to 90%.
American Airlines Cargo teams in the Americas and Europe have long transported a wide range of fresh flowers, including roses, tulips, carnations, lilies, peonies, and baby's breath, to help celebrate a wide variety of special days, not only for Valentine's Day but several other celebrations, including Emperor's Birthday in Japan, Easter, Mother's Day in the US and Europe, All Saints Day, US, Thanksgiving and Christmas.
American Airlines Cargo Sales Director for EMEA & APAC, Emma Oliver, comments: "It's always exciting to see flowers move across our network this time of year. Our teams are passionate about the careful handling of these shipments, knowing we play an important role for our customers and ultimately the people around the world who will celebrate Valentine's Day with flowers we carry."
No matter the season, celebration, or type of bloom, American's cargo team is at work moving fresh flowers wherever they need to go. The carrier also has an expansive cold-chain network, with many of its major stations to help keep flowers fresh on their journey across the globe.
And remember guys, don't forget to call in at the gas station on your way home from work this evening. Hopefully they'll have a few stems – and they won't have wilted too much.