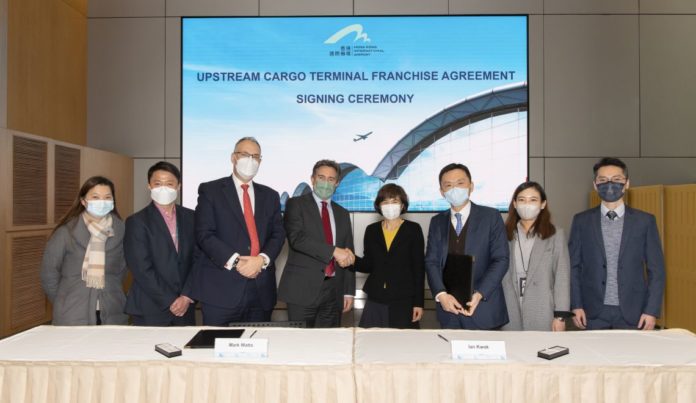 Cathay Pacific Cargo and the Cathay Pacific Cargo Terminal have become the first carrier and first cargo terminal operator to have cargo shipments accepted in Dongguan and moved by water to Hong Kong International Airport (HKIA) by ship for outbound shipment.
The HKIA Logistics Park in Dongguan has been developed by the Airport Authority Hong Kong (AAHK) and allows shipments to be security screened, built up and accepted as cargo for flights before being loaded on ships that unload in a secured area at HKIA, from where pallets and ULDs can be towed straight to a waiting aircraft.
A pilot scheme will migrate to a permanent facility from 2025.