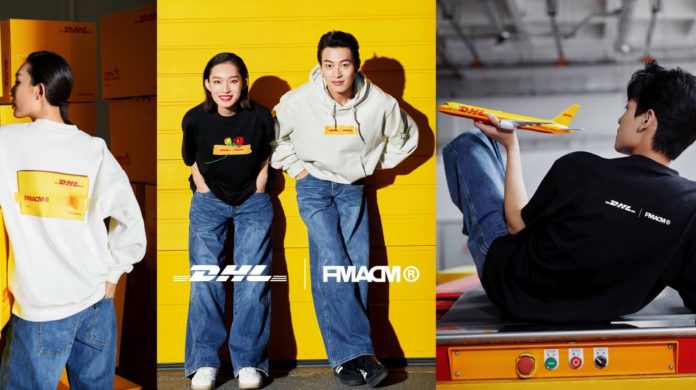 Many logistics companies are involved in the movement of fashion goods but not every operator has initiated its own clothing label. However, DHL and Chinese fashion brand FMACM, have launched an exclusive 'One Planet' clothing collection.
It advocates sustainable fashion and includes eye-catching sweatshirts, hoodies and T-shirts that feature DHL's distinctive red and yellow logo. The pieces are only available at FMACM's official online shop. All international of course shipped exclusively by DHL Express.
Senior vice president commercial at DHL Express China, Rick Zhang, said: "The collaboration with FMACM highlights our joint efforts to realize the vision of sustainable development in the fashion industry. Our fast and flexible global logistics services provide strong support for start-ups and emerging brands to sell overseas, especially in the fast-growing e-commerce sector."
The 'One Planet' collection is produced in an eco-friendly supply chain from design and production to purchasing and shipping. The unisex clothes are designed to reduce material waste in the production process and the simple yet vivid prints use elements of DHL's biodegradable delivery boxes and tapes.
All shipments will additionally include a fragrance tag in the shape of the 'Alice' all-electric plane Alice, recently ordered by DHL to electrify its global aviation network.
"FMACM strives to develop eco-friendly concepts from production through to sales. We are delighted to be the first fashion brand to collaborate with DHL out of China," FMACM founder Wu Wei added. "Based on our common pursuit of sustainable fashion, we jointly initiated the 'One Planet' collaboration and work to create a sustainable supply chain."
DHL Express will be the exclusive logistics partner for all international sales of the collection and will minimize carbon emissions by using green packaging and eco-friendly logistics solutions wherever possible during shipping and delivery.